Shipping policy
Shipping Policy

Our primary commitment is to ensure your interaction with us is as easy and uncomplicated as possible. Below is information about our shipping policy.
Shipment methods and sizes
Most saunas kits are shipped as kits pre-packaged onto a pallet and sent via LTL.
Pre-assembled saunas are shipped via flat-bed truck delivery by special appointment. These product will require off-loading from the flat-bed truck by a crane or extended forklift. This is not provided by the courier so you will be responsible for arranging the offloading and transporting the product to its final location.
Below is an example of a packaged barrel sauna kit on a pallet, and a pre-assembled sauna on a flat bed truck.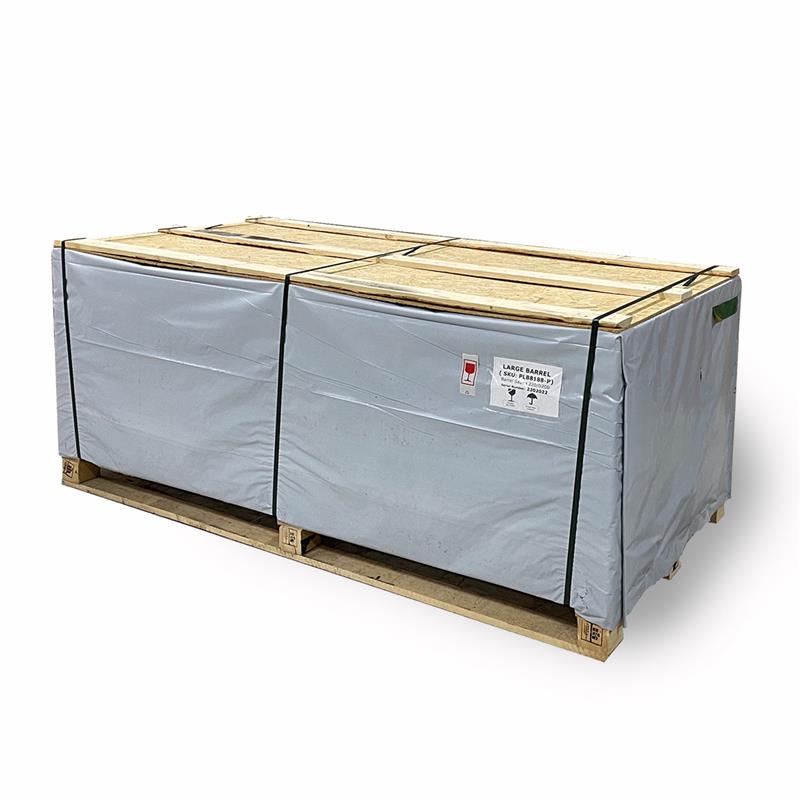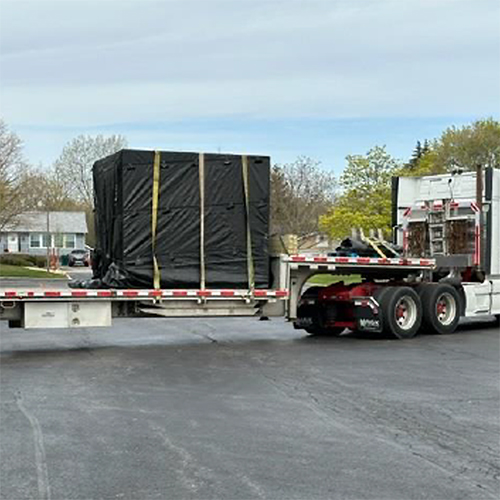 Shipping Timeline
Upon placing your order, you'll promptly receive an "Order Acknowledgment" email, indicating we've got your order details. We will then check with our suppliers to ensure your selected item is ready for dispatch. Most of our off-the-shelf saunas and accessories are primed for quick shipping, whereas tailor-made saunas require more time (refer to the Shipping Timeline below).
After your order is verified and we've processed your payment, we'll prepare it for shipping (except for custom saunas as noted). On the day of dispatch, a tracking update will be sent to the email you provided during checkout, allowing you to monitor your shipment with ease.
Should you not receive any tracking details within 5 business days from your order date, please don't hesitate to connect with us through chat, our contact page, or directly at sales@secretsaunas.com
Country
 United States
Shipping Method

FedEx, USPS, 

and Local Freight 

Companies.

Handling Time
3

-5 Days (

Monday to Friday)

Transit Time

3

-17 Days (Monday - Friday) depending on location

Total Delivery Time

6-22 business days
Note: In the event of unforeseen delays, such as extreme weather or supplier issues, one of our customer support specialists will contact you to explain the situation and discuss any changes. 
Shipping Charges

Free Shipping - All Heaters, Saunas & Hot Tubs
Sauna Stones - $99
Dundalk Accessories - $50 
All other accessories - $30 

Additional charges may apply in certain locations and circumstances such as:
Delivery sites inaccessible by standard carriers (FedEx, UPS) will be charged an LTL freight fee.
Roads that cannot accommodate at least Class 6 Size Vehicles, such as remote or island locales.
Crates exceeding 92" in length can't be handled by a standard liftgate. If this happens, you'll need to manually unload the crate (with help), employ a moving service, or use forklift equipment. Note: The driver is not allowed to assist in these situations due to insurance constraints.
Any delay in receiving your delivery beyond 48 hours from the initial contact by the freight company might result in a daily storage fee of $100.
Where we ship to
We ship to all states within the contiguous United States. excluding Alaska, Hawaii, and and US islands. If you're located in these areas or need shipping specifics, please reach out for a detailed quote. Your order will first be sent to the closest freight terminal near you. Upon its arrival, the freight carrier will contact you to schedule a curb-side delivery at your convenience.
Where we ship from
All orders are shipped directly from the manufactures to ensure the fastest possible delivery at the lowest cost. 
Distribution Centre
Brands
318448 8 Line NE, Melancthon,
Ontario, L9V 2K3, Canada
- Dundalk Leisurecraft
- Harvia
- Kastor
- Amerec
511 Glenn Ave, Wheeling,
IL 60090, United States

- SaunaLife
- Haljas Houses
- Harvia
- HUUM
- Kolo
 
We do not offer any Chinese or Asian manufactured saunas and all shipments are from inside the United States or Canada.
Receiving Your Order
The shipping company will contact you to schedule your delivery. Upon arrival:
Inspect Upon Arrival: Before signing any paperwork, take care to inspect your delivered items.

Make note of visible damage (like dents, scratches, or punctures) when signing the delivery receipt. A damage-free signature indicates your acknowledgment of receiving the order in pristine condition.

Count & Confirm: Make sure all pieces of your order are present.

If you find any items missing, report them within 24 hours to sales@secretsaunas.com or via our contact page. Claims post this 24-hour window will unfortunately not be accepted.

Hidden Damages: If you find damages not initially evident during delivery, report them immediately to sales@secretsaunas.com
Handling Shipment Damages
Shipping damages, while uncommon, fall into two categories:
Visible Damage: Damage is evident on the container/crate.
Concealed Damage: Contents are damaged, but the container appears intact.
For visible damages or if items are missing, it's crucial to make precise notes on the delivery receipt. If concealed damages are found after unboxing, report them within 72 hours. Finnish Sauna Builders will replace any damaged or missing components if reported within this window. Claims made after this period cannot be addressed.

Refusals
If you choose to refuse your order upon delivery for reasons other than evident damages or a shipping mistake, you'll be subject to a 20% restocking fee along with any related shipping charges.